Golden Lion Grrrages
1960 SonoRamic Plymouth
- The Boulevard Beast -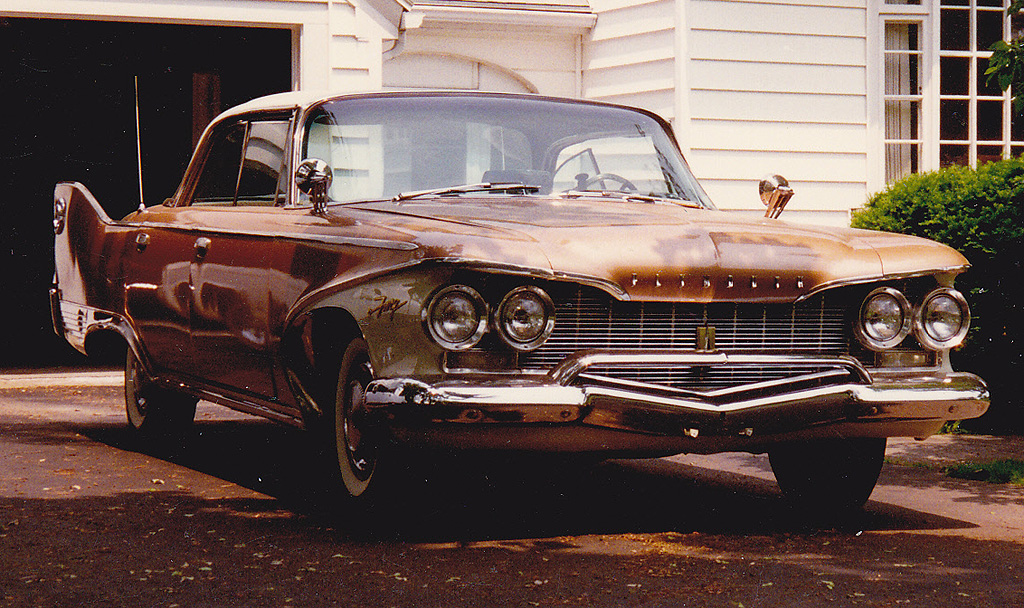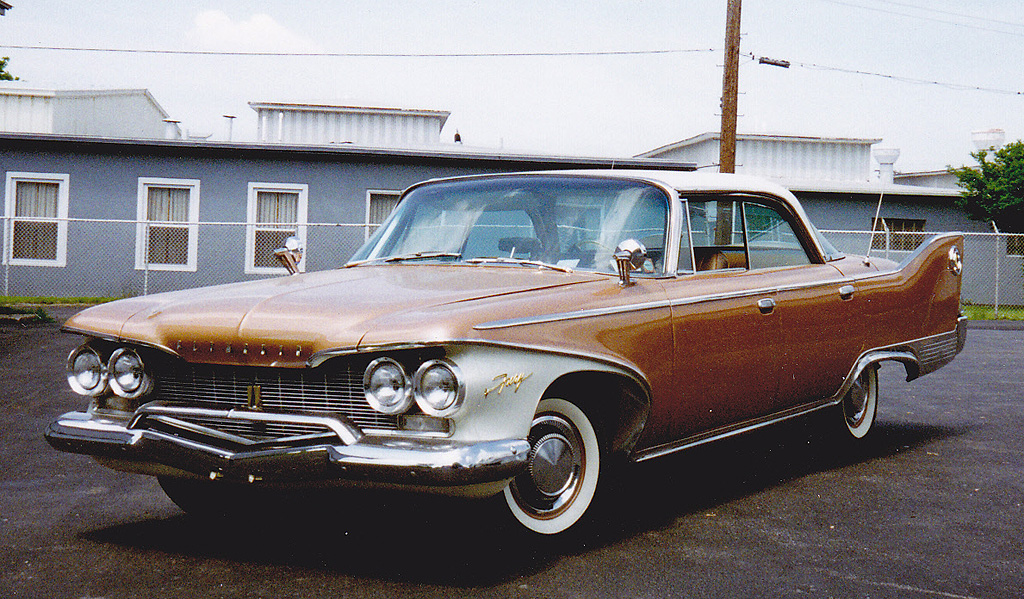 This is a 1960 Plymouth Fury
with the ram induction system
known as 'SonoRamic'.
This Fury is authentic -- a foor door with rams!
Only 92 Fury four door hardtops were built
with the SonoRamic option and of these,
49 were built with the 361 engine.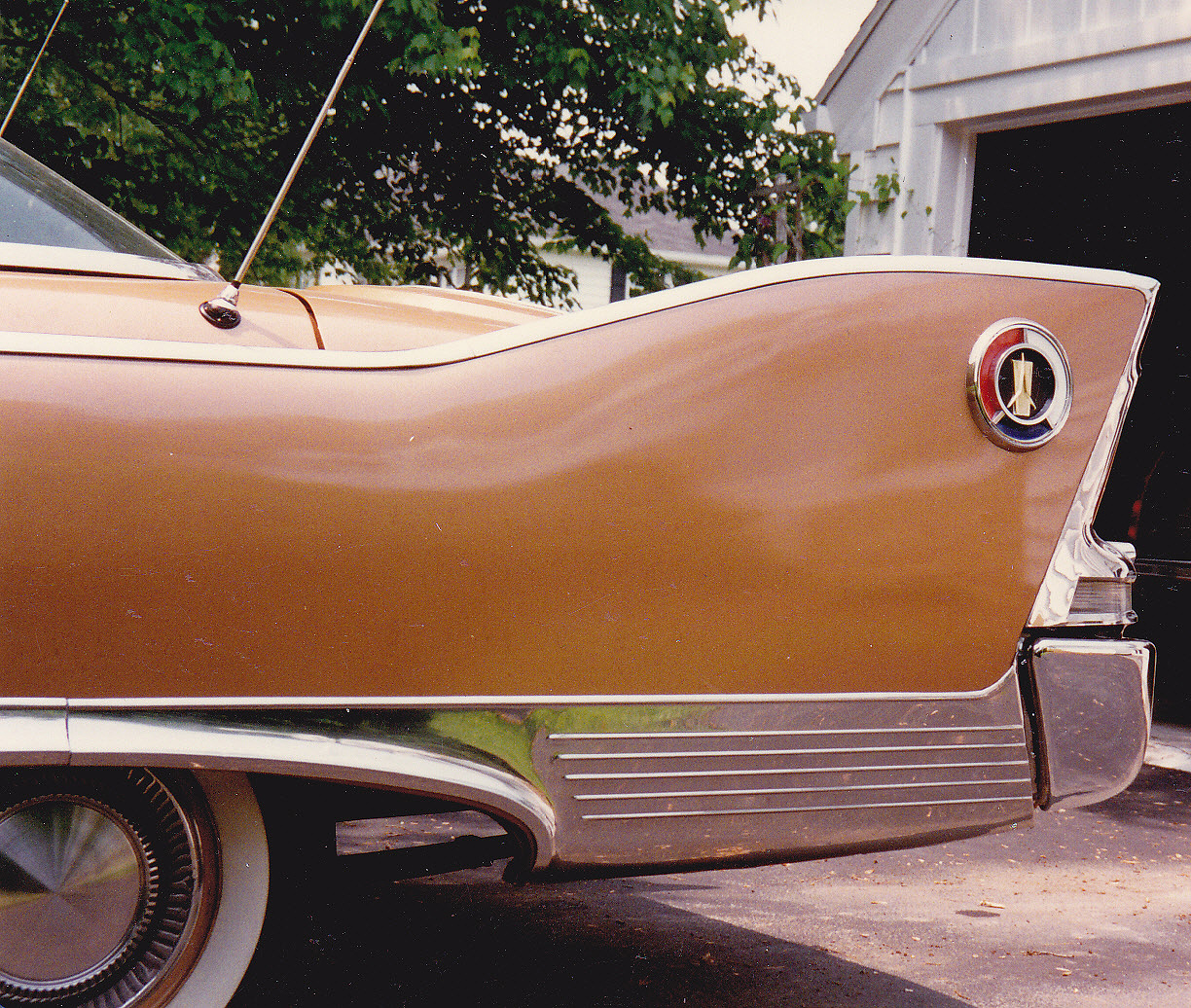 The SonoRamic option was available on the 361 and 383 engines across the Savoy, Belvedere, Fury model line. A total of 1,573 SonoRamic Plymouths were built in 1960, and that includes 84 station wagons. These production figures are from "The 1960 Plymouth Sonoramic Commando Guide" by Darrel Davis.

These rams are the same long rams used on the 300 Letter Cars.
This engine is the 361.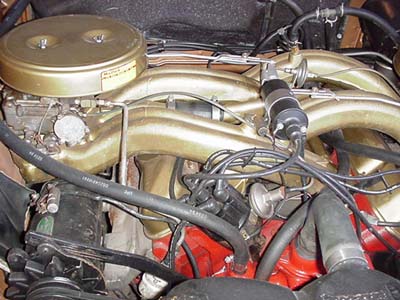 The SonoRamic option was offered only in 1960 and 1961. The ram induction system was also available as an option on Dodges in '60 and '61 (known as the D500 option) and on the 1960 DeSoto. Ram induction was standard on the Chrysler 300F.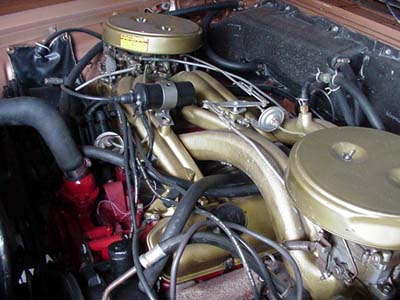 The Plymouths equipped with the ram option
had these special badges on the front fenders.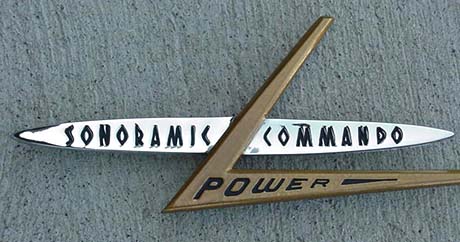 This car was built 12/16/1959 and is loaded with options: Auto headlight dimmer, power door locks, swivel front seats, power seat, power windows, RCA record player, SonoRamic Induction, limited slip differential, power steering, power brakes, HI-FI radio, heater, tinted glass, padded sun visors, airfoam seats, deluxe appearance group (wheel covers, front fender sport shields, deluxe steering wheel, padded dash), rear sport deck lid, remote left rear view mirror, windshield washer & variable speed wipers, & undercoating. It was built at Lynch Road assembly plant in Detroit and originally sold to Edwin Tucker Chrysler-Plymouth in Antwerp, NY. The sticker including options was $4,189.15, the base price was $2,775, so this car had $1,414.15 in options (50% of base price).
The car is unusual in many respects:
*It is a four door car with rams.
*It has every option available in 1960 except the 383 engine.
*The front seat is power and the seats swivel.
*The front seats not only swivel, they operate by cables from the doors -- when the door opens, the seat swivels to meet you. There are large torsion springs by the door hinges to offset the resistance of the swivel seat. This cable operated swivel seat proved to be an unreliable system and was discontinued in early 1960. Click here to see how the swivel seats work.

This car spent most of its life in Central New York State. After the initial sale in Antwerp, NY, records show it was licensed in 1968 in Marathon, NY. In 1970 it was a trade-in to a Chrysler dealer in the small farming town of Moravia, NY. The car sat in the dealer's storage barn until the early 1990's. A local enthusiast bought the car, gave it new paint and necessary mechanical repairs and returned this "Boulevard Beast" to the road.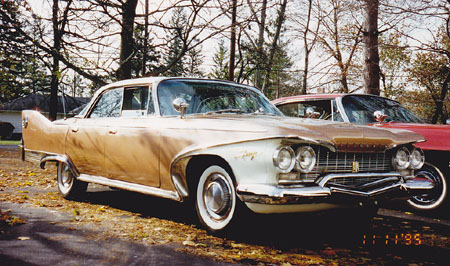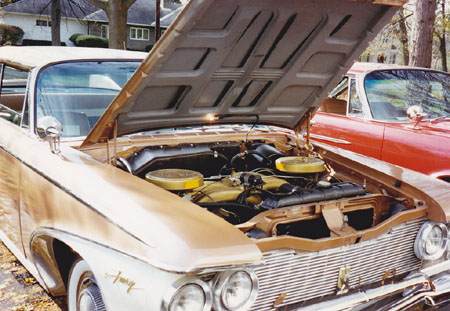 click to enlarge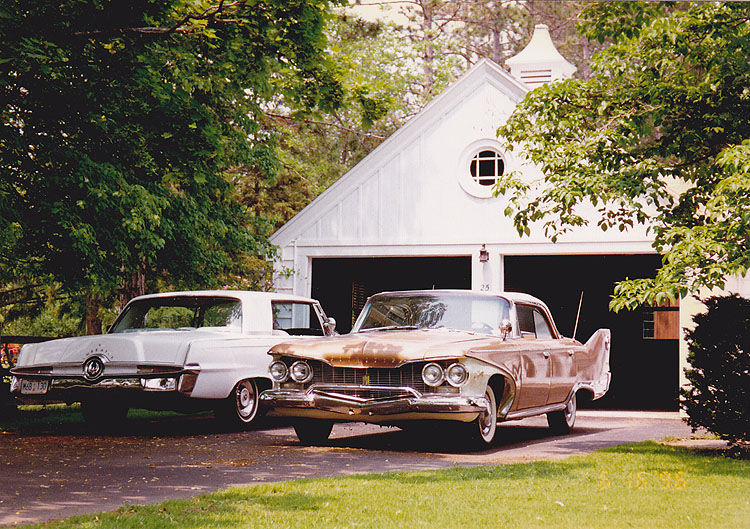 ---
These pictures are from a matchbook from Chrysler.

---
Click here for a movie of the Ram Plymouth
Click here to return to the 1960 page
Back